A novel about art, slavery and love
Henrietta Street is a novel set in the late eighteenth and early nineteenth centuries, revolving around locations in London and Devon. It explores questions of identity and self-fulfilment, the ties of love and family, and the repercussions of slavery.
The interweaving story is told through four voices: Eve Martin, a young woman of mixed race; James Crosse, a lawyer; John Stuart, a freed slave; and Ado, a young boy captured by slave traders.
Elements of the plot have been inspired by the lives of the historical figures Richard Crosse, Richard Cosway (both artists) and John Stuart, an anti-slavery campaigner (see Historical Background for more information).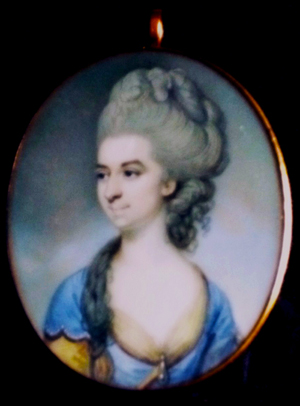 © J.D. Oswald 2012. All rights reserved.
Miniature portrait of an unknown woman by Richard Crosse, circa 1785 (private collection)