Welcome to the official website of Henrietta Street, a novel by J.D. Oswald. Find out about the book, the historical background and the author.
Look Inside and buy the eBook.
Amazon **** Reviews
Personal Read 4*, Book Club read 5*: New Books Magazine
The story begins in 1780, a time of upheaval: the American colonies almost lost, stirrings of industrial revolution, challenges to social norms. In a hamlet in Devon, Eve Martin watches helplessly as a fire destroys nearby Knowle Manor, the home of the Crosse family. The family decamps to their London house on Henrietta Street near Covent Garden, and Eve is invited to stay. From there she encounters John Stuart, a passionate anti-slavery campaigner, now living and working in London. As secrets are gradually revealed, Eve and the Crosse family struggle with past burdens and future decisions.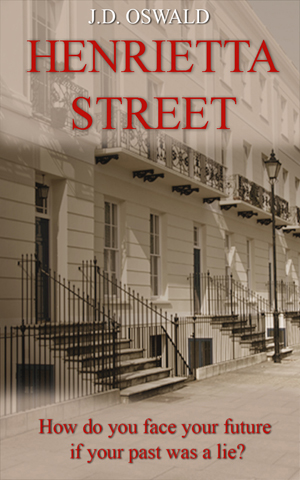 © J.D. Oswald 2012. All rights reserved.